Conclusions for the SME Intergroup of the European Parliament
11 April 2018
The group met on 22 February to discuss how to prevent insolvency and allow a second chance for entrepreneurs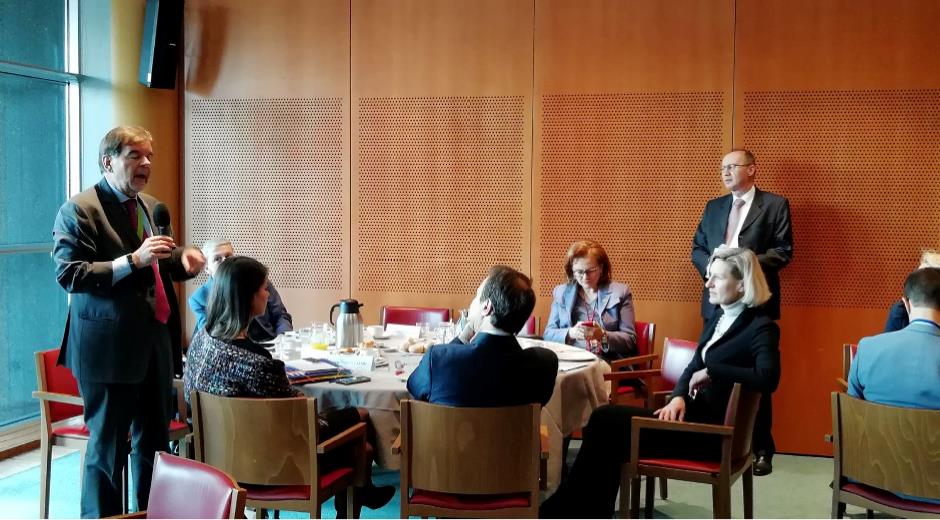 The SME Intergroup was opened and chaired by President of the SME Intergroup MEP Othmar Karas (EPP). At the meeting, speakers underlined the socio-economic value of enabling entrepreneurs who have experienced business failure to have a second chance. Specific issues discussed included if and how to assess the viability of a company that is at risk and how to determine an honest entrepreneur from a dishonest one.
The directive on insolvency, currently under preparation, was labelled as a holistic approach, which includes all aspects. Several participants stressed the importance of a 'prevention is better than cure' approach. In this context, all speakers welcomed Early Warning Europe, the project co-funded by the COSME programme to provide early guidance to entrepreneurs in difficulty. At the meeting, 3 Early Warning Europe consortium partners EUROCHAMBRES, UEAPME and ATA, the Spanish National Federation of self-employed workers, presented the project, which aims to establish free early warning mechanisms and support to entrepreneurs and second starters in 4 pilot EU Member States: Italy, Greece, Poland and Spain.
Our project, relying on the experience sharing between business support organisations that have a long-standing experience in providing early warning support to entrepreneurs (in Denmark, Germany and Belgium), is helping organisations in Italy, Greece, Poland and Spain that are starting with this service. The SME Intergroup highlighted the importance of the EWEU aim of building a European Network for Early Warning, support to enterprises and second starters including all 28 EU countries and incentivising other EU member states to implement similar services.
Summary and Conclusions of the SME Intergroup Event