Early Warning Europe represented at INSOL Europe Congress in Copenhagen
30 September 2019
The Early Warning Europe project was represented at the Annual Congress of INSOL Europe.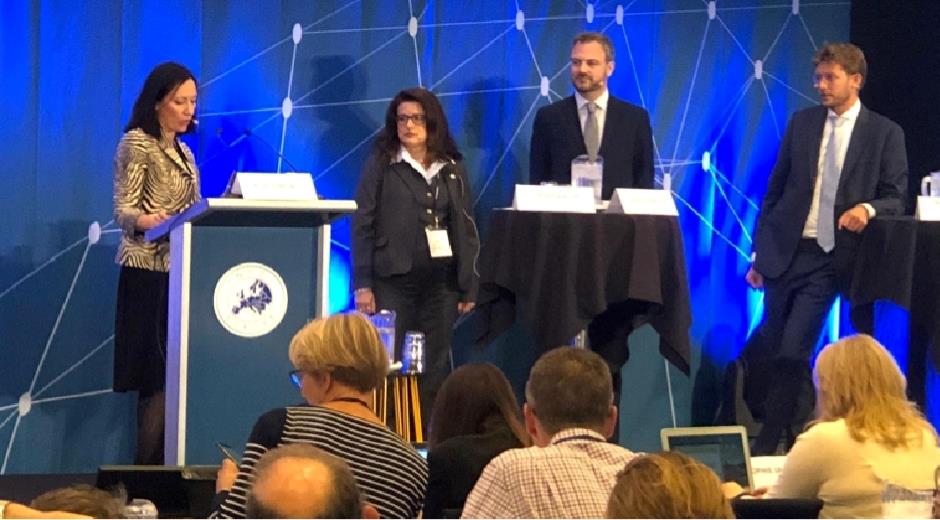 The Early Warning Europe project was represented at the Annual Congress of INSOL Europe, which is the leading European organisation of professionals who specialise in insolvency, business restructuring and recovery. This year's event took place in Copenhagen from 26 to 29 September, and many of the sessions addressed specific issues related to the implementation of the new EU Directive (2019/1023) on preventive restructuring frameworks and procedures concerning restructuring, insolvency and discharge of debt.
The Early Warning Project Manager Morten Møller contributed to a panel discussion on 'Directors, duties and early warning tools', where he highlighted the benefits of helping companies avoid insolvency - for example by providing owners with advice and support to help them restructure their businesses, before they run into serious financial difficulties. He explained that restructuring can help to save businesses and prevent bankruptcies - thereby strengthening the real economy, protecting the interests of creditors and avoiding the negative impacts of insolvency. If the restructuring can be done at an early stage and outside of court, then this will also save money by avoiding legal costs.
The role of stakeholders and professional service providers such as accountants and creditors/investors was also addressed by the panel members. There was broad agreement with the suggestion that these stakeholders can play a positive role in terms of helping to identify companies that are facing difficulties and encouraging business owners to seek support before it's too late!
Many of the Congress participants expressed an interest in learning more about the Early Warning concept and how it is being implemented in different countries, and this underlines the potential for further dialogue and cooperation between the 'Early Warning' community and INSOL Europe.