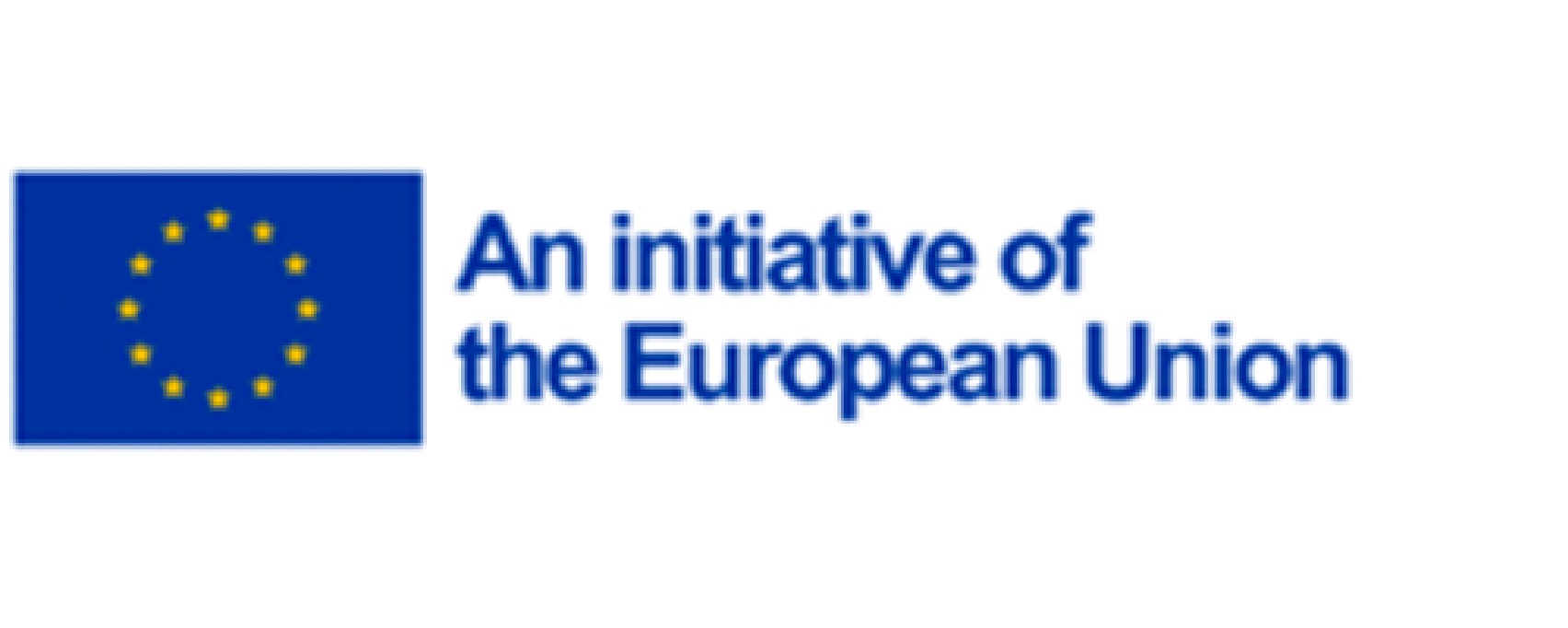 About Early Warning Europe
Mentor Academy
As businesses struggle, the Early Warning Europe Mentor Academy has been established to help train a network of mentors to support them.
Check out our video to learn more
Early Warning Europe Mentor Academy (EWE Mentor Academy) focuses on improving the availability and the scope of services for companies in distress by mobilising experts and mentors across Europe, training them and ensuring expertise exchange, while at the same time linking them with other European networks providing services to SMEs.
The project will create a modular training programme that can be used by business mentors working with companies in financial crisis and at other decisive moments of their lifecycle (e.g., transfer of business ownership).
The training programme will be co-created by experienced and new mentors in a series of peer exchanges. The experienced mentors will provide critical expertise, best practices and practical insights that will be used to structure the programme and create the content, while the new mentors will be the primary users of the programme.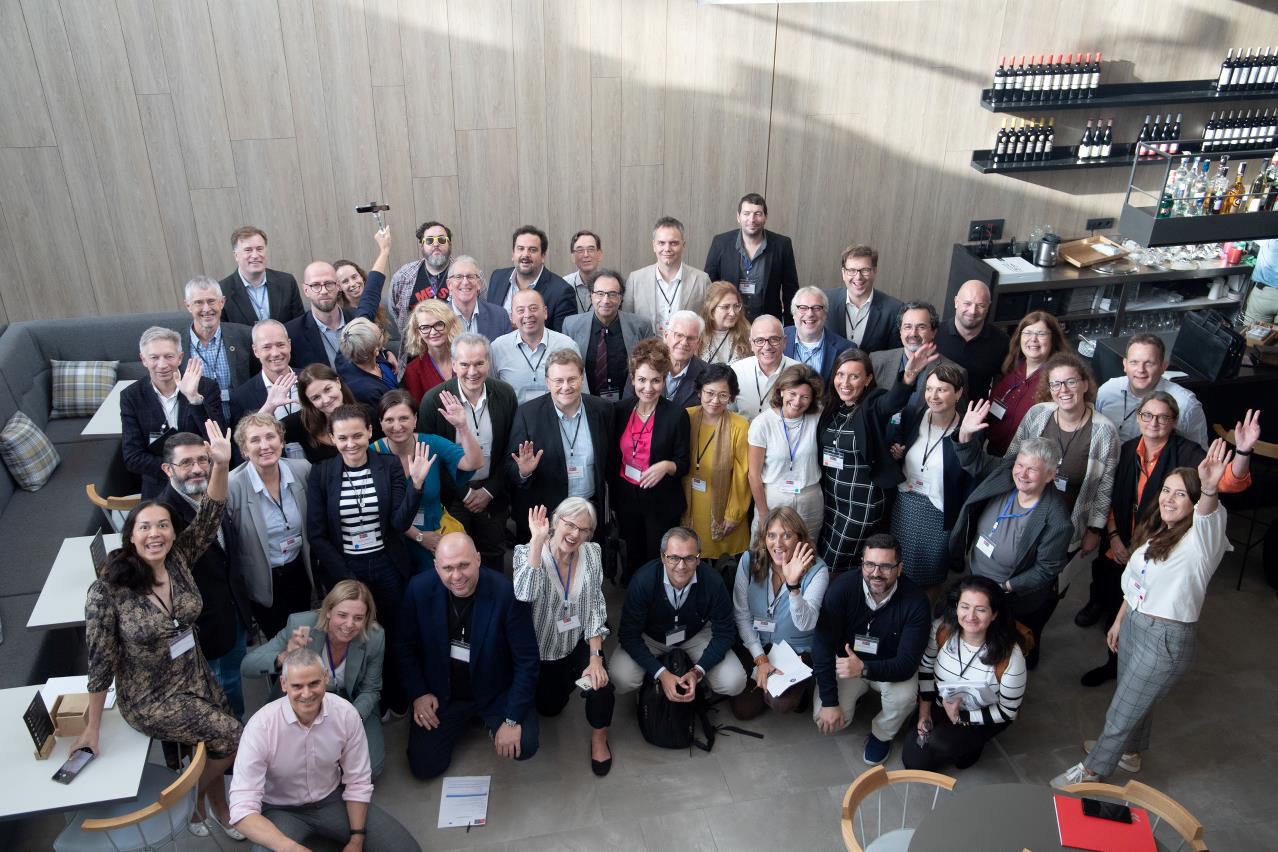 Once it is validated, both the experienced and non-experienced participants will be able to act as trainers for other mentors in their respective countries, using the elaborated modular training programme.
The project will contribute to the dissemination and transfer of best practices in helping SMEs in distress, and will enhance the competences and skills of mentors. Would you like to meet our mentors? This video was recorded in the EWEMA´s first workshop, held in Barcelona
The Early Warning Europe Mentor Academy is an initiative of the European Union which designed the project "Improving the Availability and the Scope of Services for Companies in Financial Difficulties". It is implemented by AARC Consultancy (Ireland), Erhvervshus Midtjylland (Denmark) and Fundacja Firmy Rodzinne (Poland).
A distinct Early Warning Europe Community of Practice
EWEMA focuses on improving the availability and the scope of services for companies in distress by mobilising experts and mentors across Europe, training them, and ensuring expertise exchange, while at the same time linking them with other European networks providing services to SMEs. The ultimate goal is that the community of mentors providing services to companies in difficulties be linked and integrated effectively into the wider community of European and national support networks/business support providers/practitioners that provide a broader range of services to companies/entrepreneurs.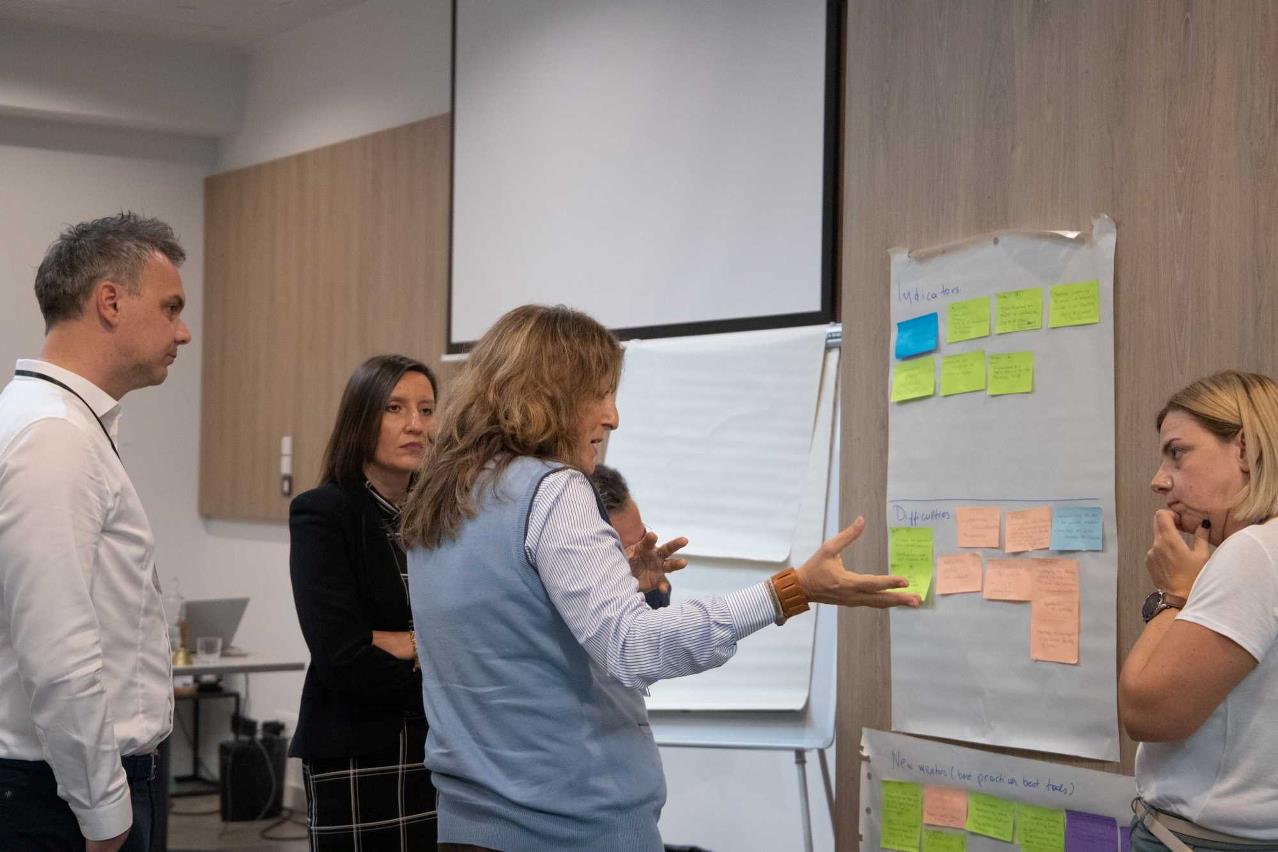 At the moment, there is a dual system that needs to be integrated to achieve maximum efficiency and effectiveness. On one hand, there is a community of mentors (both experienced and beginners), who have already demonstrated that there is great interest and willingness among business and consulting professionals to learn as much as possible about resilience mentoring, the Early Warning Europe mechanism and its tools as well as other relevant initiatives, and to get actively involved in helping companies.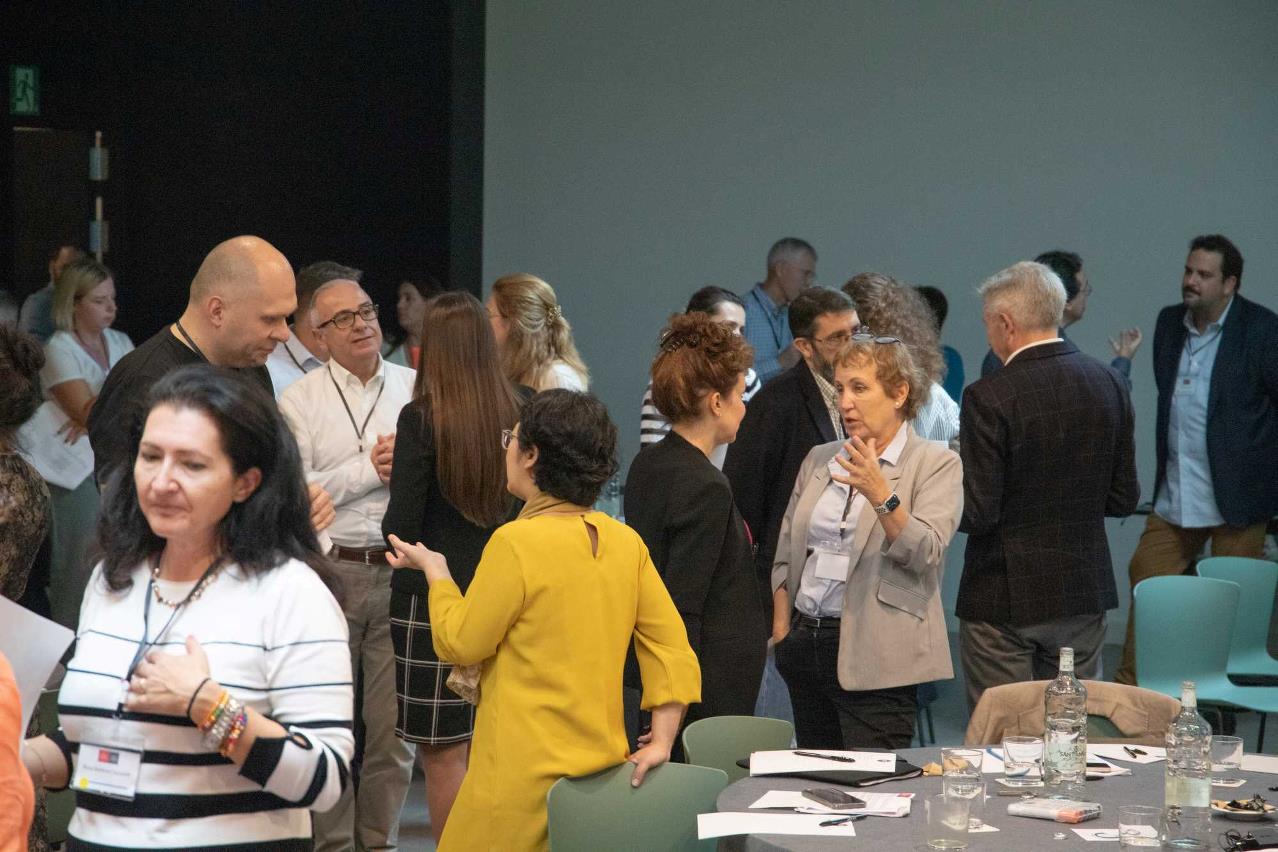 On the other hand, there is a vast and, to some extent, uncharted community of European and national support networks and business support providers that offer a broader range of services to companies and entrepreneurs. Some of these already offer services focusing on resilience and early warning, as well as insolvency and/or second chance. Others do not currently offer such services but would possibly consider adding them to their portfolio. And an even broader range of organisations and networks are relevant for the mentors to know about in order to refer mentees in need of specific services.
Therefore, there is room and, more importantly, a need to bring these two communities together, to enable both parties to constantly increase their capacity to serve companies in distress. The "Community of Practice" will bear all the Early Warning Europe Network's attributes and distinctive mindset. It will offer mentors the forum to collaboratively work with SMEs in distress but also generate and share knowledge, inspire others and contribute to building new best practice.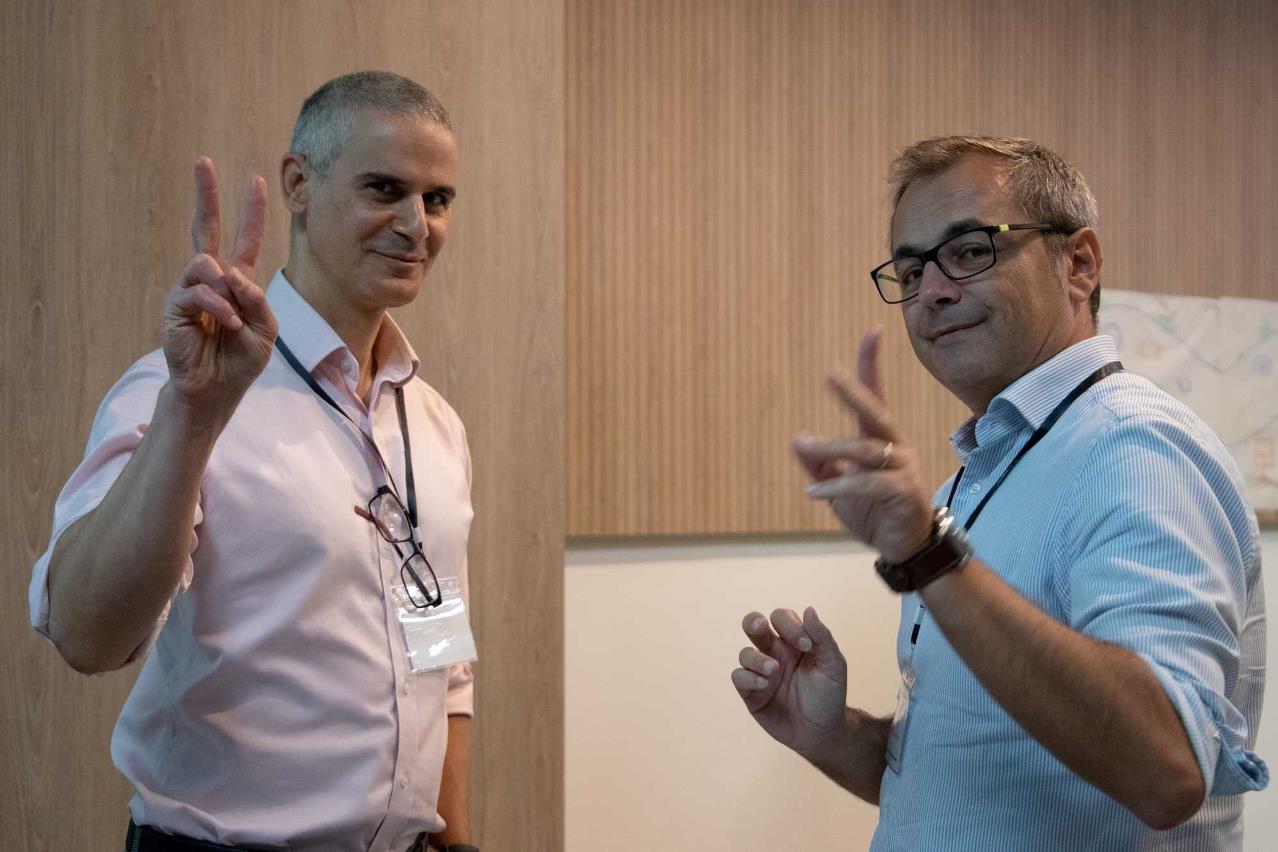 Training Programme
The EWEMA Training Programme has been designed for mentors looking to extend their knowledge and understanding of the key issues being faced by SMEs at risk of failure.
The course covers a range of topics within four distinct modules, namely:
Module 1: Mentoring and Engagement;
Module 2: Problem Analysis and Managing Change;
Module 3: Future Planning and Resilience;
Module 4: Readiness to Mentor.
The pilot phase of testing the programme is now completed. We are progressing to further testing on a larger scale than was done at the pilot training sessions. Currently, the programme is not open to the public. The upcoming large-scale testing will be organised in the form of six repeated Course Runs (R1-R6), only open to a pre-selected pool of EWEMA mentors. Once finalised, the EWEMA Training Course will become available to the public on the EU Academy platform.
When will the EWEMA training programme be publicly available?
The training programme is under the refinement phase as we test the course modules. By mid-2024, the training course will be transferred to the EC's own learning platform, the EU Academy, and will be publicly accessible.
EWEMA Training Programme structure
The main focus of the programme is Mentoring for Business Success: Helping Companies at Risk of Failure.
The programme is comprised of four core modules:
Module 1: Mentoring & Engagement
What's it about? Reflection and observation
Approach: Encourage engagement with the mentee; allow them to reflect. Provide feedback and guidance.
Module 2: Problem Analysis & Managing Change
What's it about? Abstract conceptualisation
Approach: Analyse and conceptualise what is needed in order to develop a deeper understanding of the underlying issues using the concepts of Early Warning Mentoring.
Module 3: Future Planning & Resilience
What's it about? Active experimentation
Approach: Apply what they learnt to new situations and help entrepreneurs plan for future challenges.
Module 4: Readiness to Mentor
What's it about? Concrete experiences
Approach: Time to get hands-on experiences and investigate the information needed to lay a strong foundation for their future mentoring opportunities.
Each module is built upon detailed learning steps, supported by a variety of practical resources and references.
Organisation of the Programme
The EWEMA Training Programme will be organised in the form of 6 repeated Course Runs (R1-R6). Each course run will cover the same training content. A course run constitutes two parts:
Individual, self-paced study of the training programme modules. This part will not be facilitated, group work. The programme will be accessible and available online on the EWEMA Learning Management System (LMS) within a 2-week period. See the Timetable below.
4 online Masterclasses held on 4 different weekdays during the same 2-week period as the self-paced learning. These Masterclasses will be facilitated group sessions. See the Timetable below.

Timetable of the EWEMA Training Masterclasses
(For pre-selected participants only. These are not publicly accessible events)
The timetable of the EWEMA Training Programme is as follows:
R1: September 2023 Masterclasses on 11, 13, 18 and 20 September
R2: October 2023 Masterclasses on 17, 19 and 31 October plus 2 November
R3: January 2024 Masterclasses on 22, 24, 29 and 31 January
R4: February 2024 Masterclasses on 19, 21, 26 and 28 February
R5: March 2024 Masterclasses on 11, 13, 18 and 20 March
R6: April 2024 Masterclasses on 15, 17, 22 and 24 April
Progress in the EWEMA Training Programme
The first Course Run of the EWEMA Training Programme is progressing excellently. Two masterclasses were successfully conducted, and participants were impressed by the depth and currency of information presented.
Participants are actively engaging with the course and also at the masterclasses. Some participants have also volunteered to facilitate the masterclasses, which has spurred greater interaction in the entire class. The second half of the September course run will take place on the week starting 18 September.
These enticing masterclass topics are on the menu:
AI Tools and the Future by Prof. Dana T Redford
Business Modelling and Value Proposition by Evangelia Daratsanou
Building Operational Resilience by Panagiotis Kotsios, PhD
Risk Identification, Risks and Crisis Management by Kalliopi Vasilaki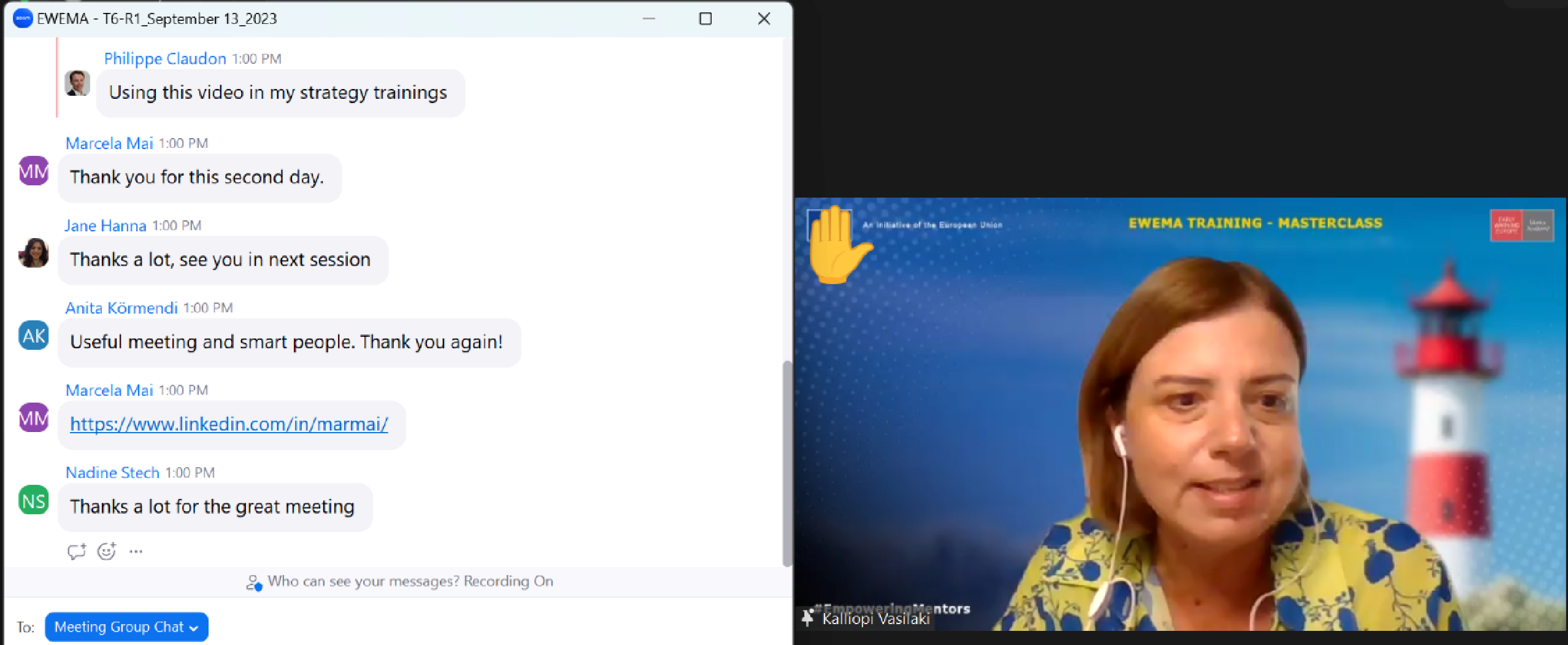 Reward
The EWEMA will recognize and reward with modern digital badges participants who actively contribute to EWEMA events such as the training programme, the workshops, and the nascent Community of Practice.
What are you waiting for? Join, learn, share, contribute, collaborate, and let your voice be heard!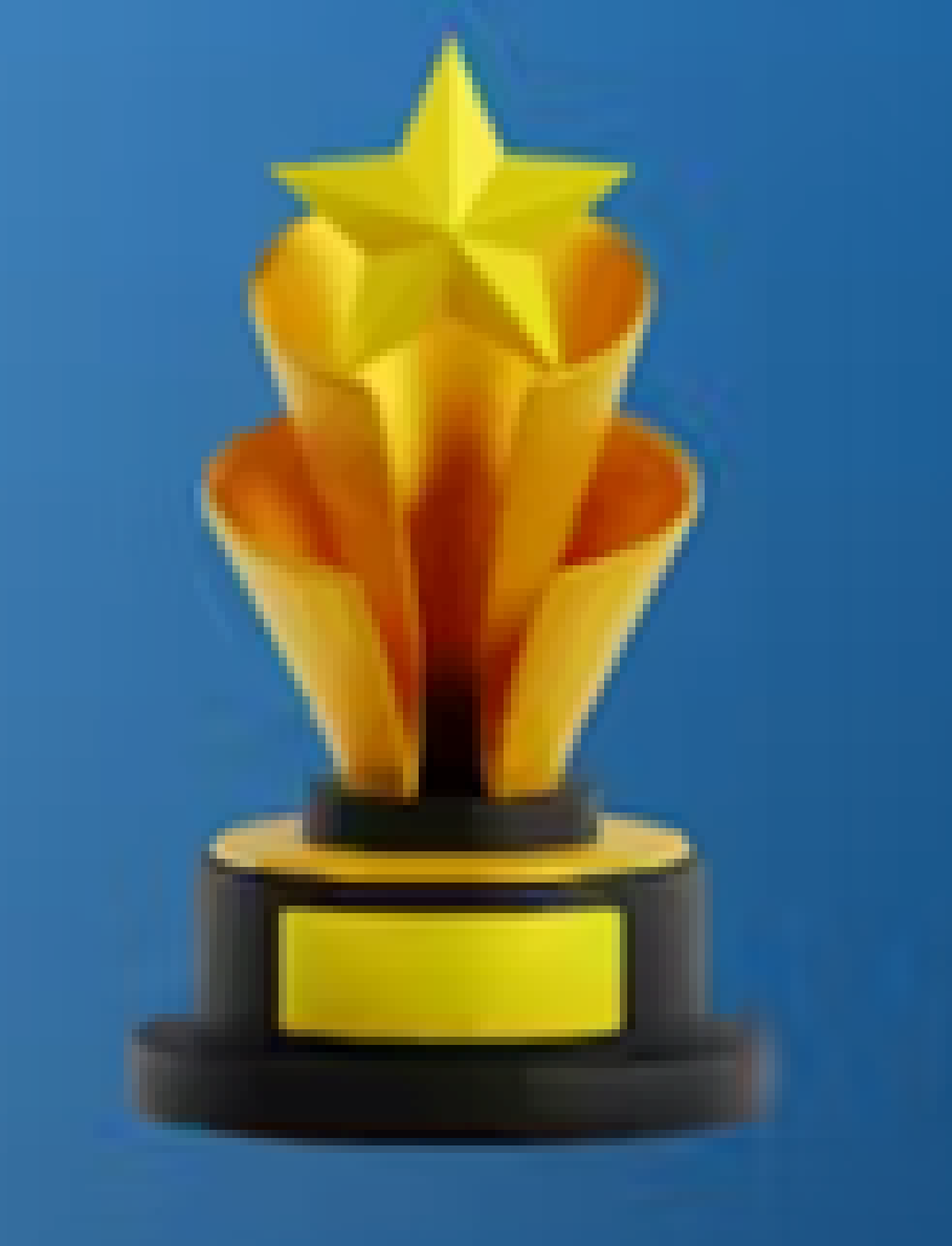 Register for the training programme
Want to join the EWEMA training programme?
Simply write to us at: ewema_events@aarcprojects.com and we will send you details for registration.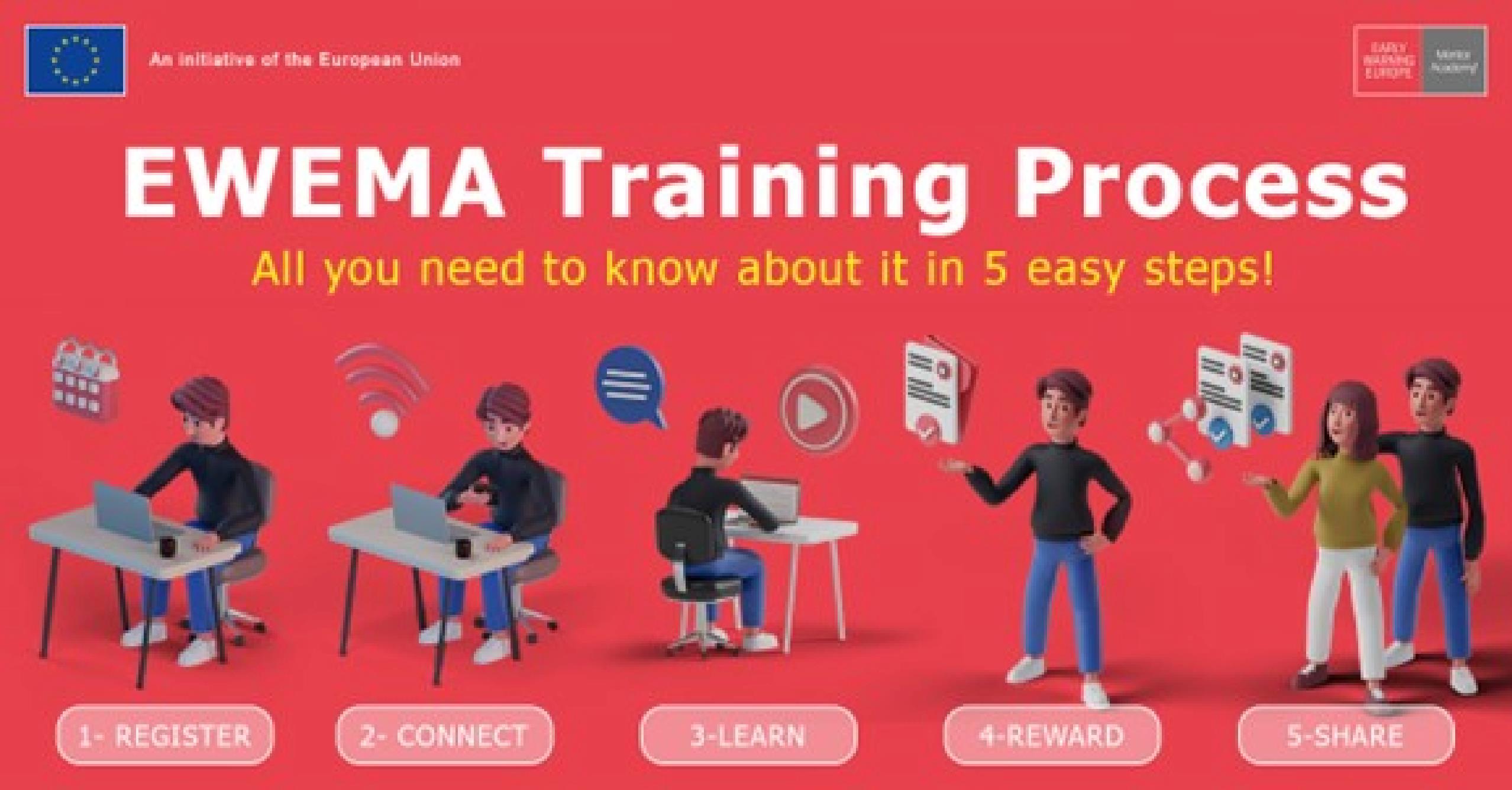 Pilot training sessions
Pilot training sessions were successfully concluded. The aim of these sessions was to test the training modules and collect useful feedback to revise and improve them where necessary.
Here are some of our participants' testimonial videos from the pilot sessions:
General Objectives
To introduce mentors to the objectives of the EWEMA initiative
To introduce to peer learning methods
To test methodologies that will enable effective training of new mentors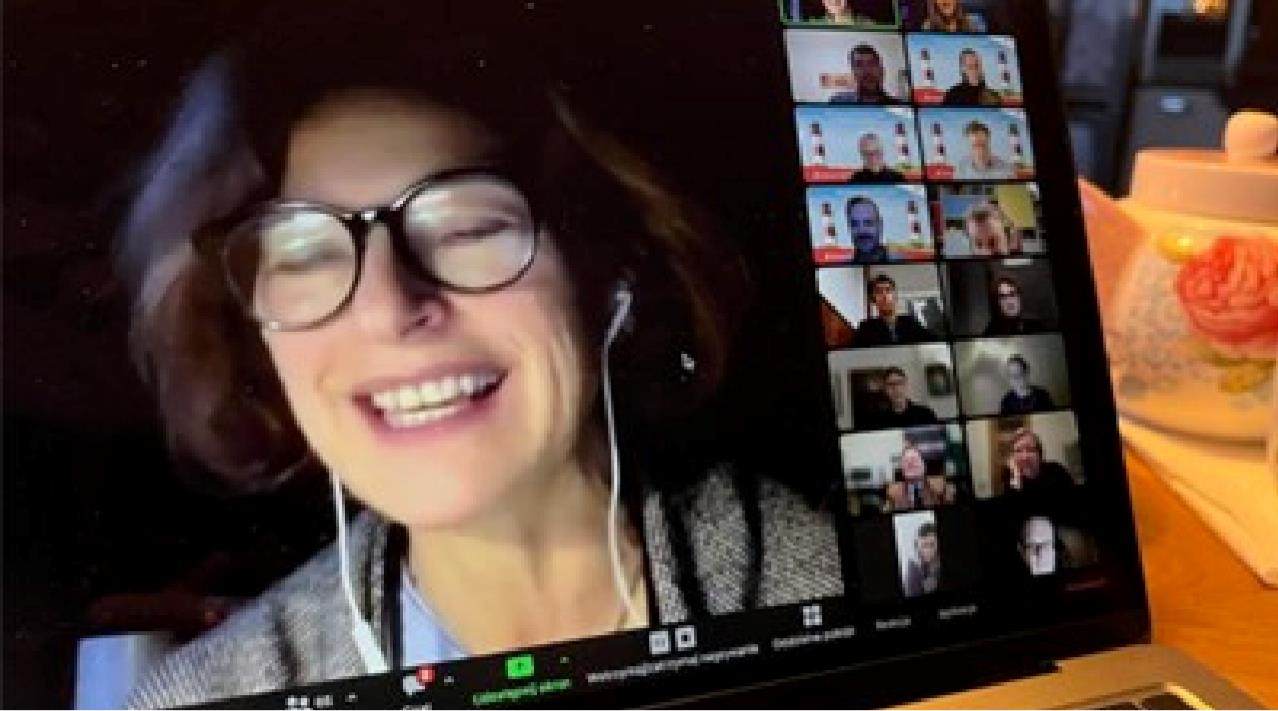 Previous workshops
Workshop 1 (26 & 27 Oct 2022)
Best practices and innovative methods in mentoring and training future mentors was the focal point when the Early Warning Europe Mentor Academy met in Barcelona. Read all about it here
Workshop 2 (22 & 24 Nov 2022)
This workshop was held online for the first time. The offer on the menu was resplendent and varied. The topics helped to reinforce the vital soft skills of business mentors in early warning.
1. Understanding the Role of the Mentor.
2. The Matchmaking Process.
3. The Meaning of Cooperation Agreements and Code of Ethics.
4. Building Trust.
5. The Economic Context - the macroeconomy in Europe.
6. Sales and Marketing Case Study, Diagnosis Interviews.
7. Understanding National Differences.
Workshop 3 (17 & 19 Jan 2023)
Financial diagnosis was the main focus of the third workshop of the EWEMA that took place on 17 and 19 January, 2023. For those who missed it, and for those who wish to relive that incredibly enriching experience over again, you can read more about it here
Workshop 4 (7 & 9 Feb 2023)
Our 4th workshop considered how a mentor can help a struggling entrepreneur deal with psychological as well as how to work with a mentee who needs to learn to take care of themselves, how to listen actively and empower the mentee to take charge. Read more here
Workshop 5 (7 & 9 Mar 2023)
The fifth EWEMA workshop covered effective group supervision techniques, business trends and their impact on the economy, market, and brands. Mentors learnt how to map challenges and future changes relevant to entrepreneurs, best practices in supervision, moderating, and mentor networking meetings. Gain extra insight here
Workshop 6 (23 and 25 of May 2023)
The topics addressed were Family business succession, Business transfer, and Valuation. The turnout was amazing with over 100 participants from all over Europe. Watch a concise testimonial from three different participants here
Learn more about Workshop 6 here

Library of Workshop Learning Materials

Schedule of Workshops
The upcoming series of EWEMA peer-learning workshops in 2023 will be held online. Further details and links to registration will be shared via email with pre-selected EWEMA mentors.
Workshop 7
Theme: Mediation
Date: Day 1 - 26 of September 2023 Time: 16:00 - 18:00 CET
Date: Day 2 - 28 of September 2023 Time: 16:00 - 18:00 CET
Workshop 8
Theme: Green transition
Date: Day 1 - 21 of November 2023 Time: 16:00 - 18:00 CET
Date: Day 2 - 23 of November 2023 Time: 16:00 - 18:00 CET
Workshop 9 (in 2024)
Theme: Validation of recommendations
Date: To be confirmed (TBC)
Time: TBC
Venue: TBC
Contact
Keep in touch and up-to-date by joining and following EWEMA on these channels:
Looking forward to hearing from you.
Best regards,
EWEMA Team
Disclaimer
© European Union, 2022. This platform is an initiative of the European Commission funded by the EU programme for the Competitiveness of Enterprises and SMEs (COSME).
© European Union, 2022. The Commission's reuse policy is implemented by the Commission Decision of 12 December 2011 on the reuse of Commission documents Unless otherwise indicated (e.g. in individual copyright notices), content owned by the EU on this website is licensed under the Creative Commons Attribution 4.0 International (CC BY 4.0) licence. This means that reuse is allowed, provided appropriate credit is given and changes are indicated.
The information and views set out in this website are those of the author(s) and do not necessarily reflect the official opinion of EISMEA, the European Commission or other European Institutions. ©EISMEA does not guarantee the accuracy of the data included in this website. Neither EISMEA, nor the Commission or any person acting on their behalf may be held responsible for the use which may be made of the information contained therein.
Copyright @ 2022 Early Warning Europe. All rights reserved